This post is also available in: 简体中文 (Chinese (Simplified))

Dear All,
We have some exciting news to share!
ReadyAI has launched "AI+ME" – free-for-all online experience designed to provide young learners around the world with the basics of Artificial Intelligence.
AI+ME takes less than an hour to complete!
Introduces Five Big Ideas that every student should know.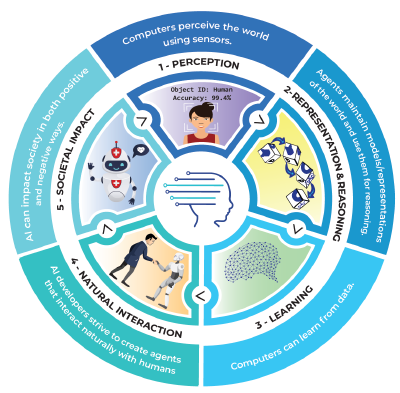 Young learners will receive AI Badges and Certificates upon completing this online course.
We are witnessing an enormous change around the world.  AI+ME is our small contribution to equip young learners around the world with the knowledge and skills to respond to this shift, and empower them to take part in creating a more equal, inclusive and sustainable world.
We have designed "AI+Me" with a belief that investing in every student can transform them from passive spectators of technology disruption to active participants of positive change in their local, regional and global communities.
Let's begin the journey together.
Roozbeh Aliabadi
CEO – ReadyAI