ReadyAI Teaching Opportunities in Spring 2019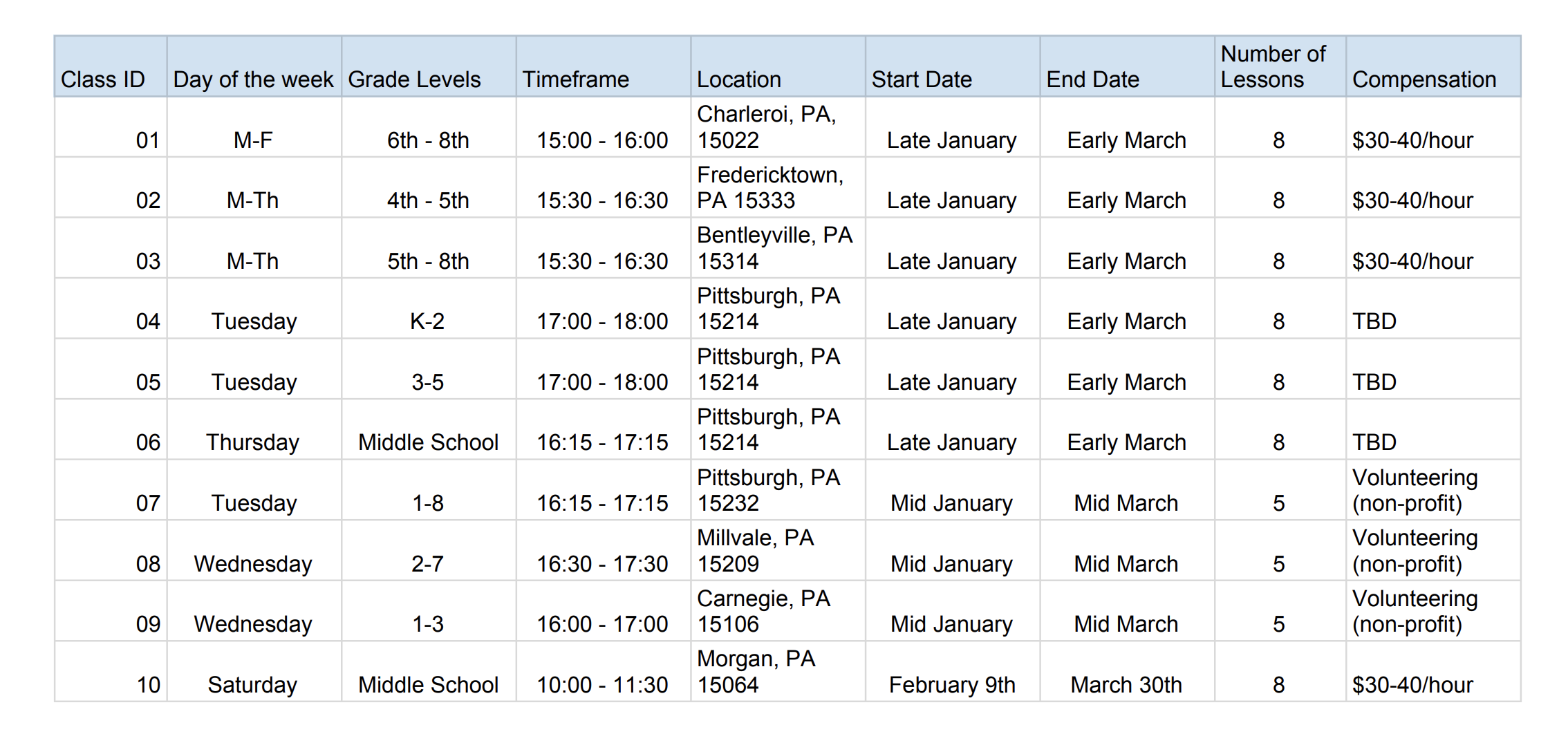 We are working hard to create learning opportunities for students in various regions as well as passionate teachers like you. Please see the details of different classes below.
ReadyAI will provide all the materials and equipment needed for your instruction. If you are initially trained by attending one of our training sessions in the past, you will just need to attend an interview/orientation meeting around Mid-January. If not, you can attend our future teacher training here.
The deadline to apply to teach a class or multiple classes is Jan 11th. If you are interested, please send an email to us with your name, and the class ID(s) you are applying for.