Discover the magic mix of hardware and software in one box!
A packaged solution just for you
We've designed bundled solutions of robots, accessories, and curricular resources specifically for educational settings. Our solution addresses the needs of your AI clubs, classrooms, library events, and more. Choose the pack of essentials just right for your group of students.
AI-IN-A-BOX                     $3,599
6-15 students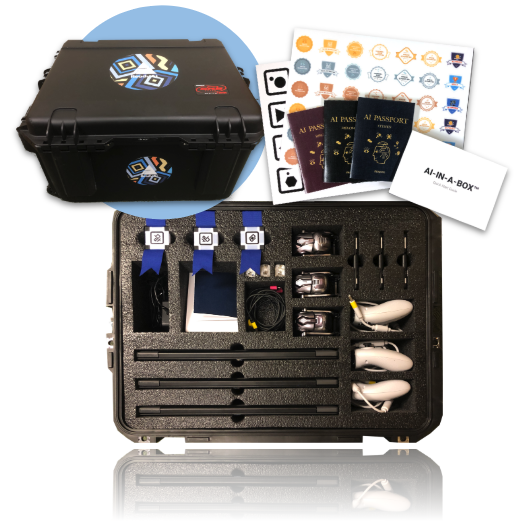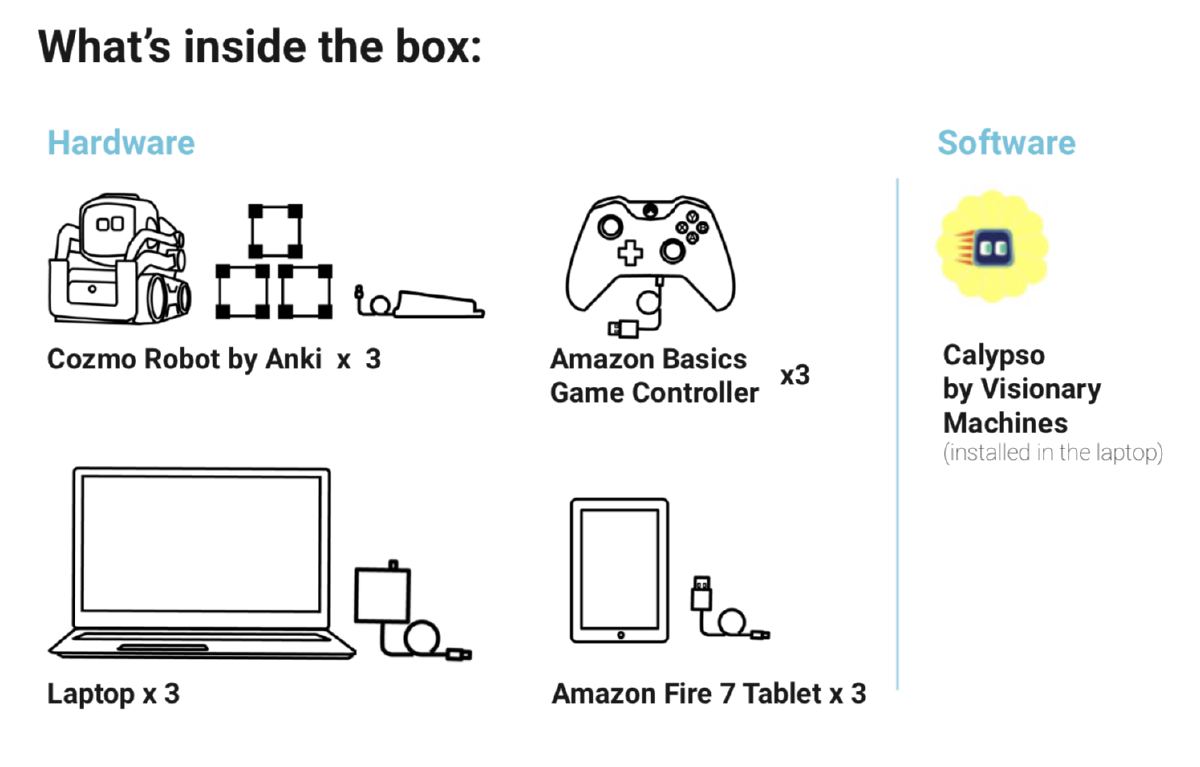 Plus 1-year curricular updates and 1-year technical and educational support.


AI-in-a-Box™ Summer Camp Edition
$399
6 Aspects in AI Learning
Here is a series of training video focusing on following aspects:
Visual Recognition
Landmark-based Navigation
Object Manipulation
Facial Recognition and Expressions
Speech Generation
Speech Recognition