AI-in-a-Box™ Quick Guide
Start AI in 10 minutes
Unbox & connect everything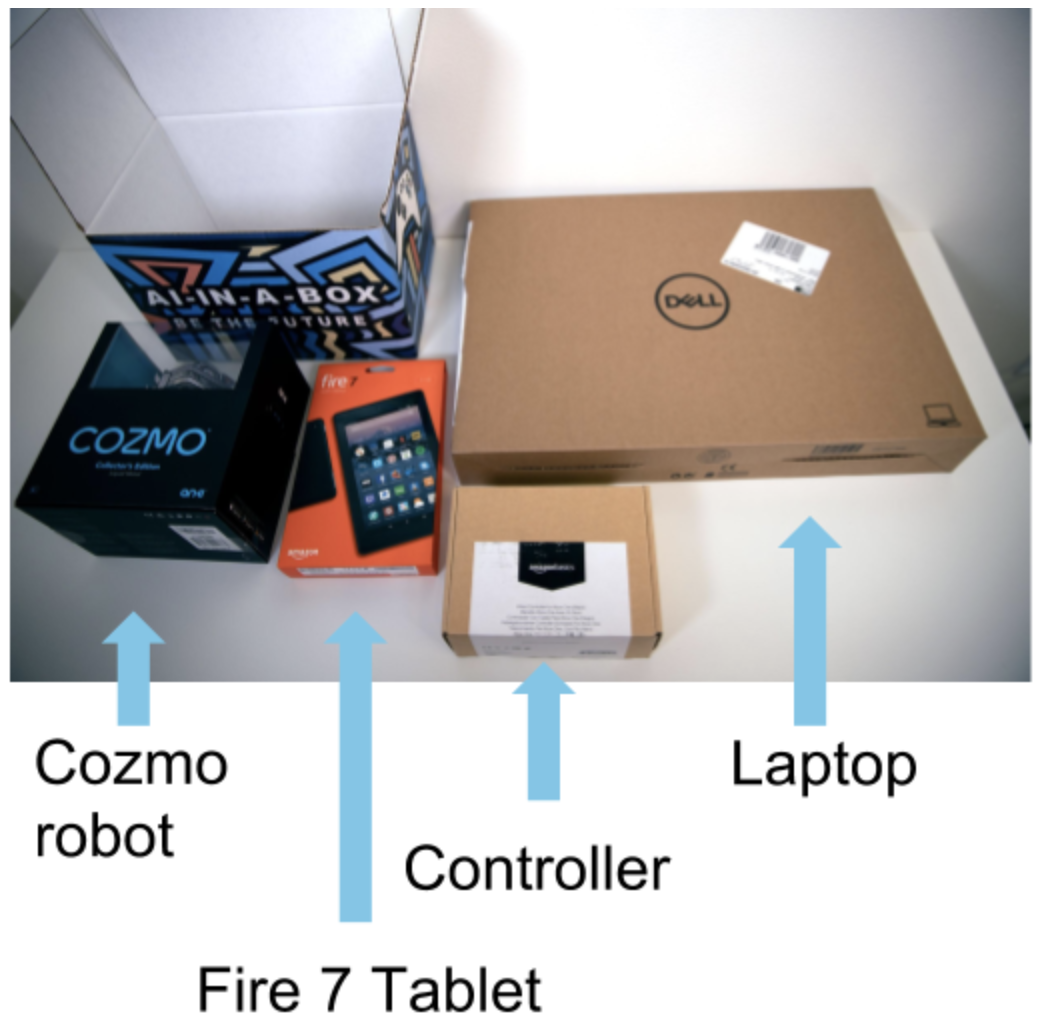 The Calypso software is pre-installed in the laptop. (If you bought a version without the laptop, you can download Calypso for your computer here: Mac or Windows. You should have your license key already. If not, please contact us at Info@ReadyAI.org)
Cozmo has a charger and three light cubes.
Connect all equipment based on the color label like in the image 1-1 below. Once you finished, your desk should look like image 1-2.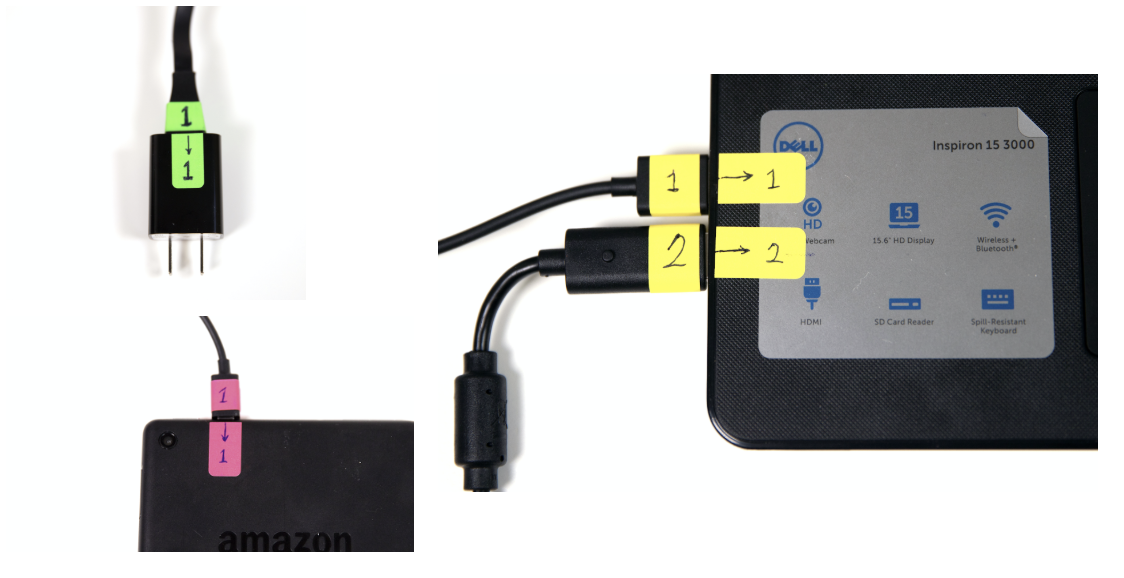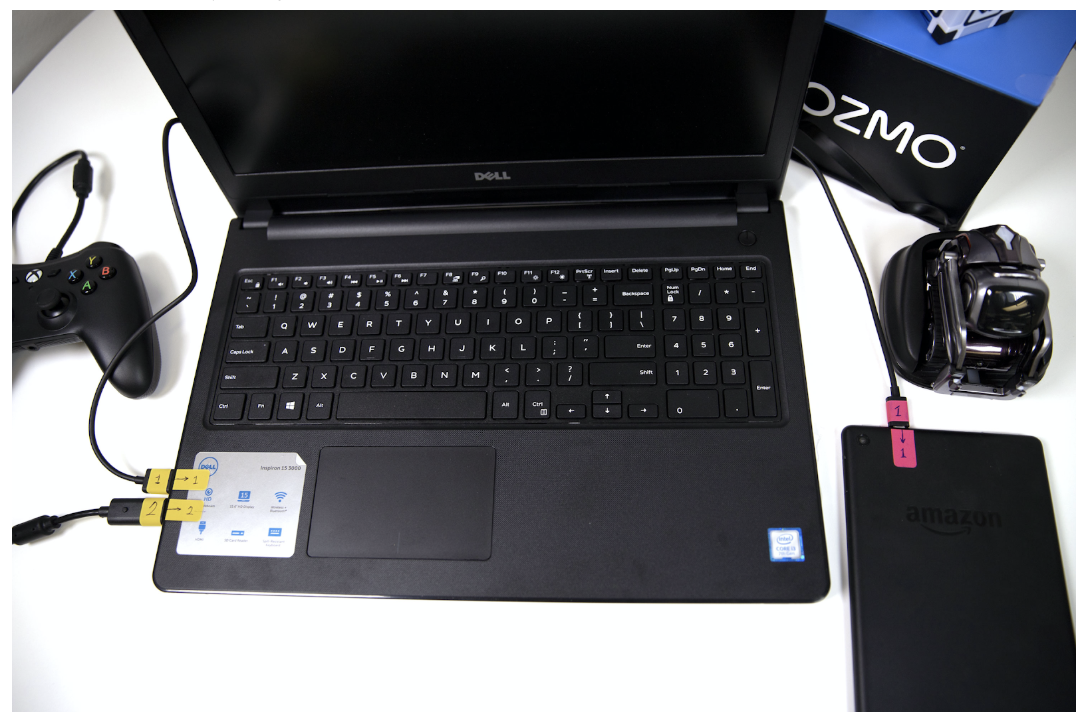 2. Set up Cozmo
Put Cozmo on its charger until the LED lights on his head blink.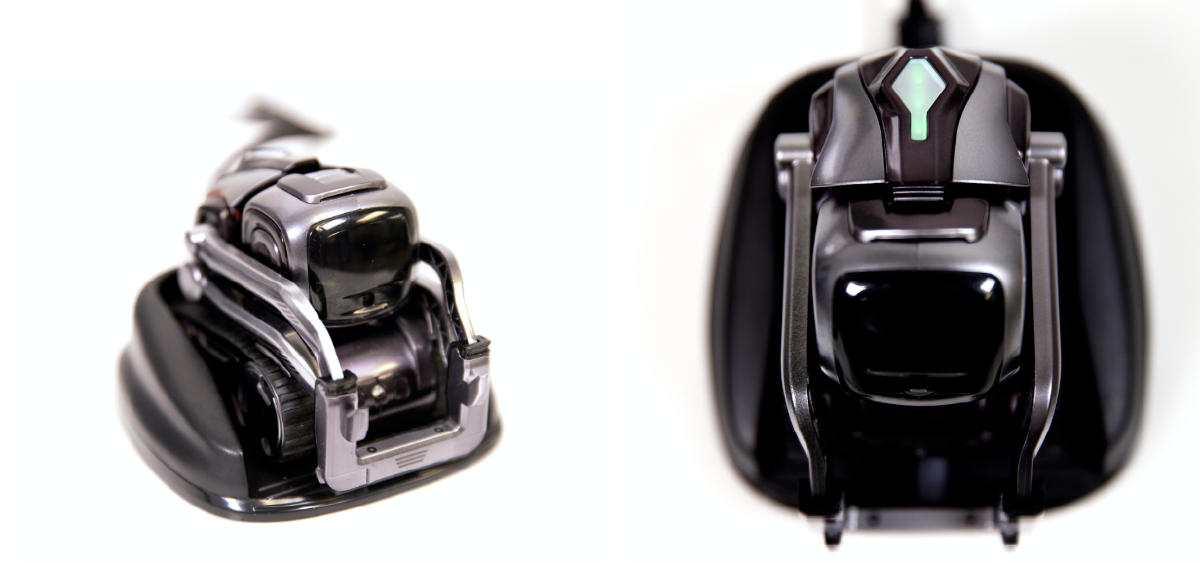 3. Set up the tablet
Turn on the tablet by pressing the lock screen key on the top right corner of the tablet.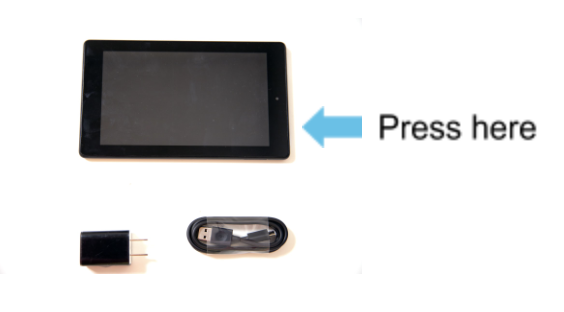 Open the "Cozmo" app on the tablet.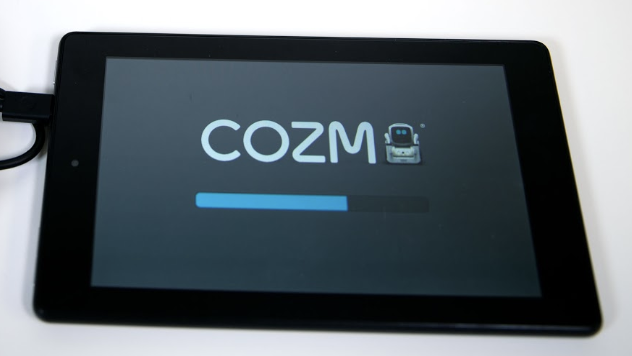 Tap on "Connect" on the screen. The tablet will now connect to the Cozmo.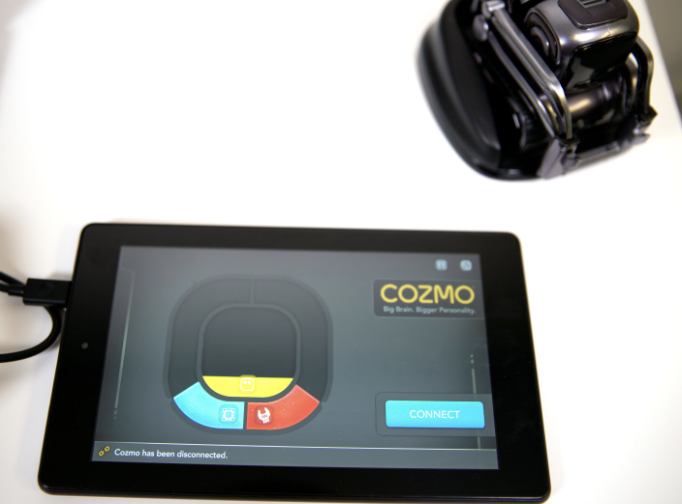 Sometimes you need to update the Cozmo. The app does it automatically.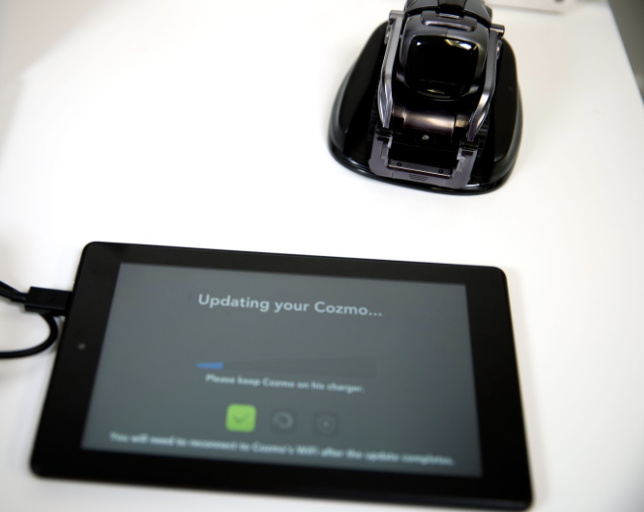 Once it's done, the screen will look like this.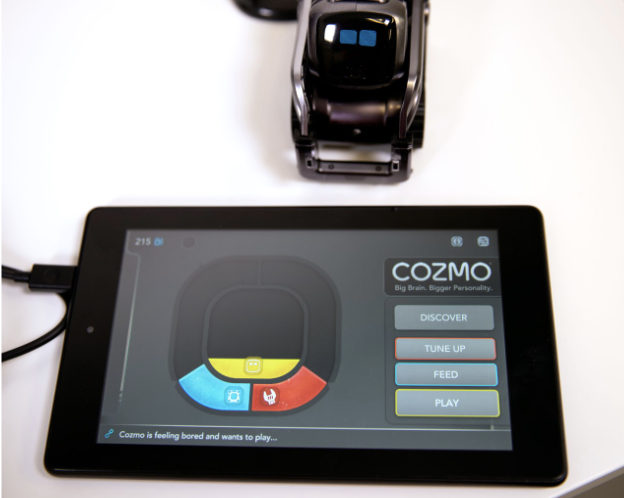 Tap on the button on the top right corner of the screen. It will take you to the settings menu.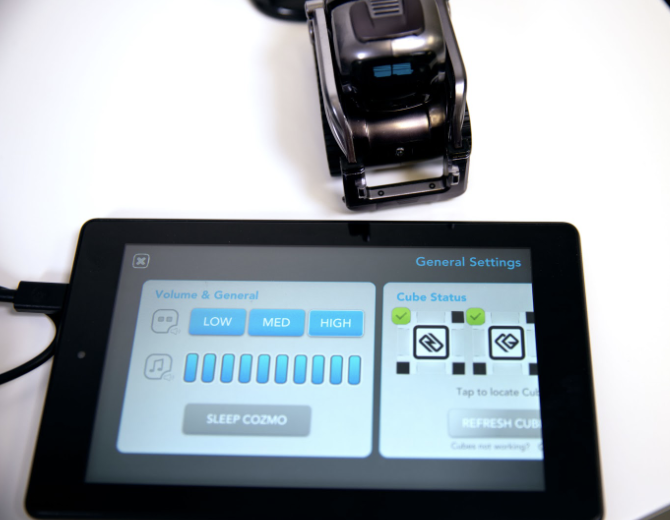 Scroll to the right until you see "Enable SDK".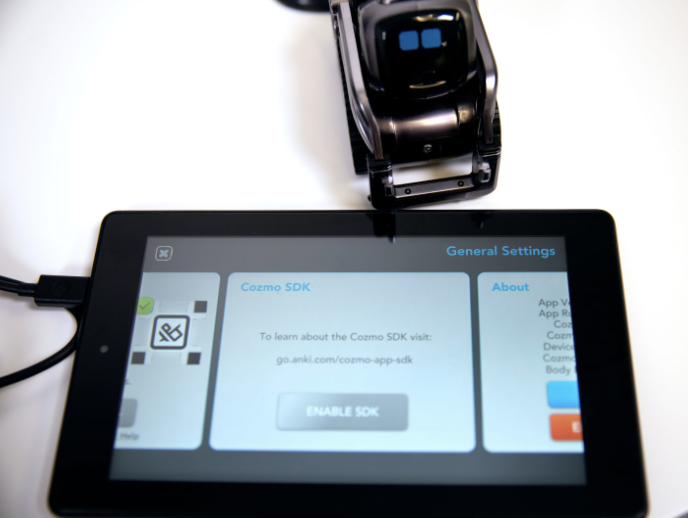 Your screen will look like this.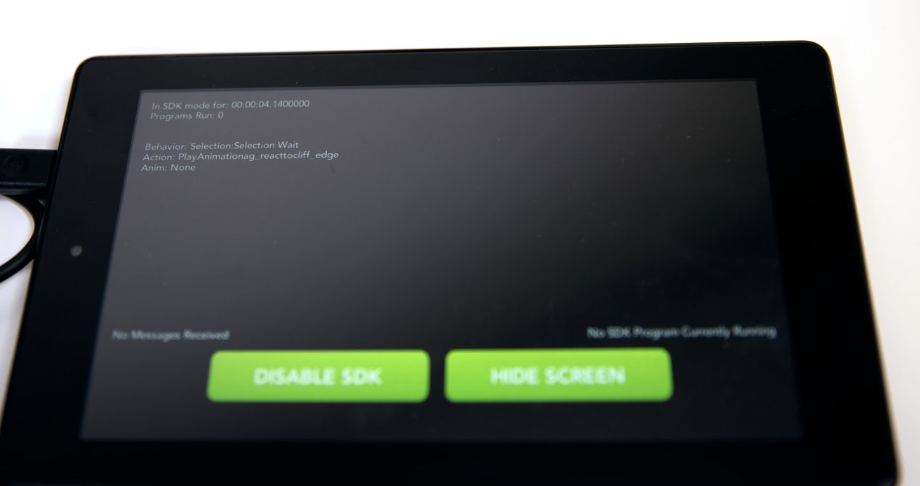 4. Run Calypso
Click on "Calypso"

on your desktop to run it. There will be a command window — you don't have to do anything to it.
After a few seconds, Calypso will run automatically. This is what your screen would look like if everything is connected correctly. You should be able to see the real-time image captured by Cozmo's camera in the Camera Viewer in Calypso.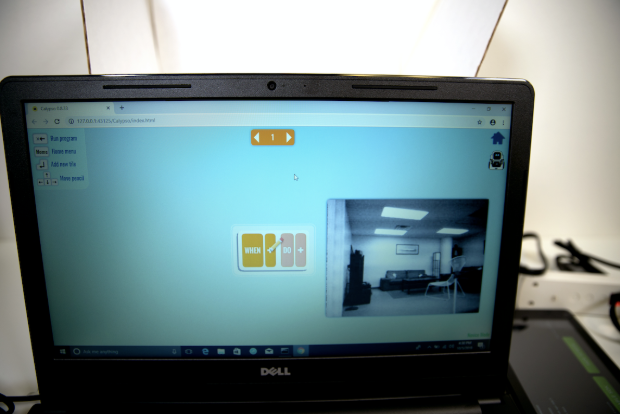 5. Run your first program
Create your first program: When Cozmo sees a cube, he will say "Hello World".
On your screen, you should see this(we put it in for you):




Move the Pencil to the plus sign after "See" using the controller




Press "A" and select "Cube" in the menu.




Now you have a full sentence.




Run it by pressing the

Backspace Key.
Put a cube in front of Cozmo, about 1 foot away. Listen to what Cozmo has to say. Press the Backspace Key again to go back to editing.
6. Keep learning
Now you're ready to try different tiles and explore how they work. You can find more activities in the teacher's book.